We are passionate to demonstrate our research to the public. In addition to our outreach activities at the University and School levels, the meLAB research group has also actively promoted public understanding of our areas of expertise; including awareness about what research is, what engineers do, and how our work fits into society.
Demonstrate Delta Robot and Implantables during Extravaganza event in the Riverside Museum, 27th September, Explorathon 2019.
Demonstrate Delta Robot for

STEM

Outreach to schools in Glasgow Science Centre, 16th Novemeber 2019.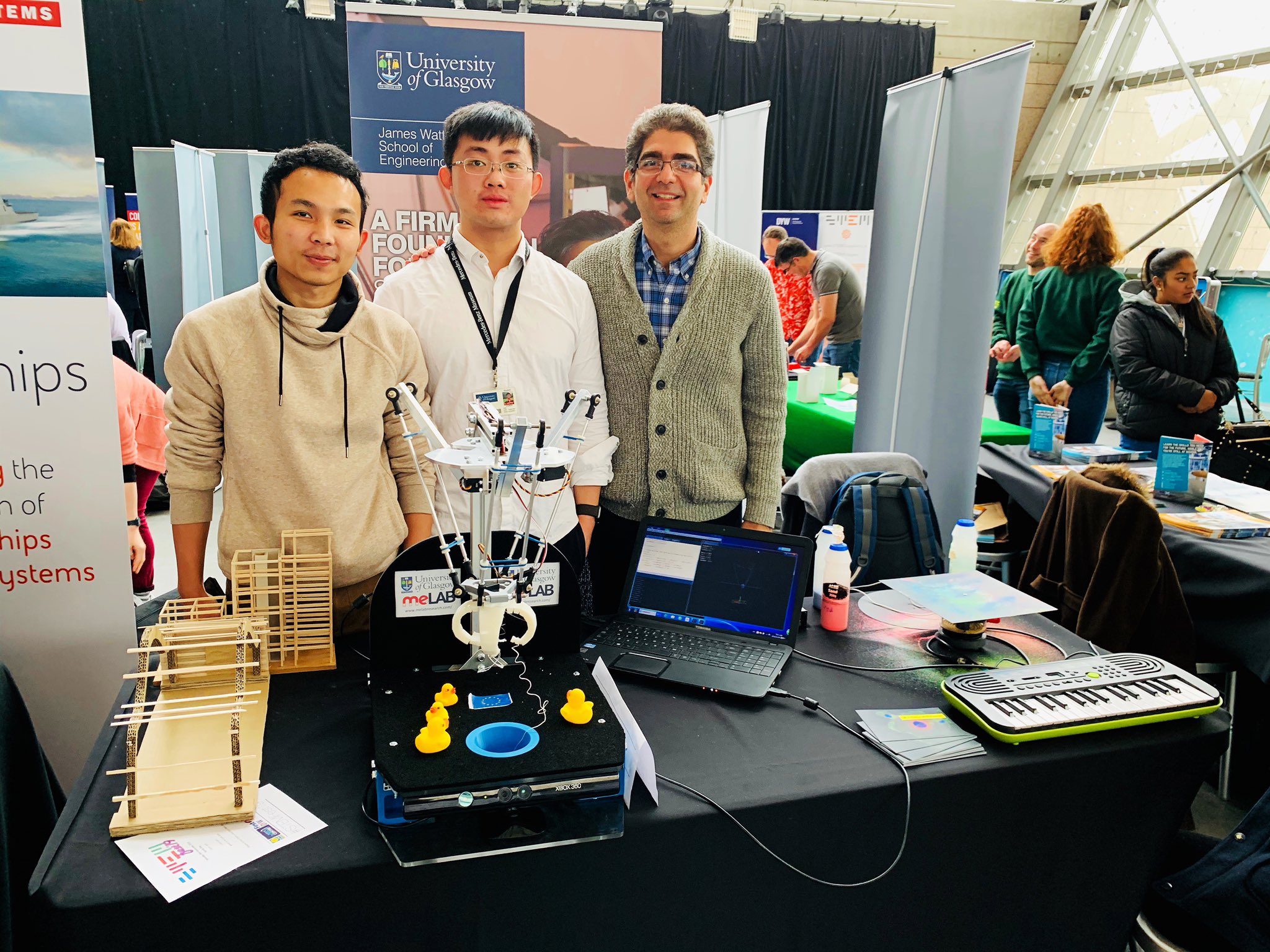 Demonstrate Delta Robot at the School of Engineering Open Day, Aug & Oct 2017.
Secondary school talk, Glasgow, UK, Sep 2017.
Hosted Nuffield foundation high school students for 6 weeks, July 2017.